REACH is the school-wide theme celebrated at Miami Country Day this 2022-23 year.  We all know goals give us direction, and they're a great way to hold ourselves accountable as we start a new year.
Middle school journalism began a campaign to celebrate what students are reaching for.   In this post, you'll find the aspirations of middle school students set to graphics by middle school Journalism students.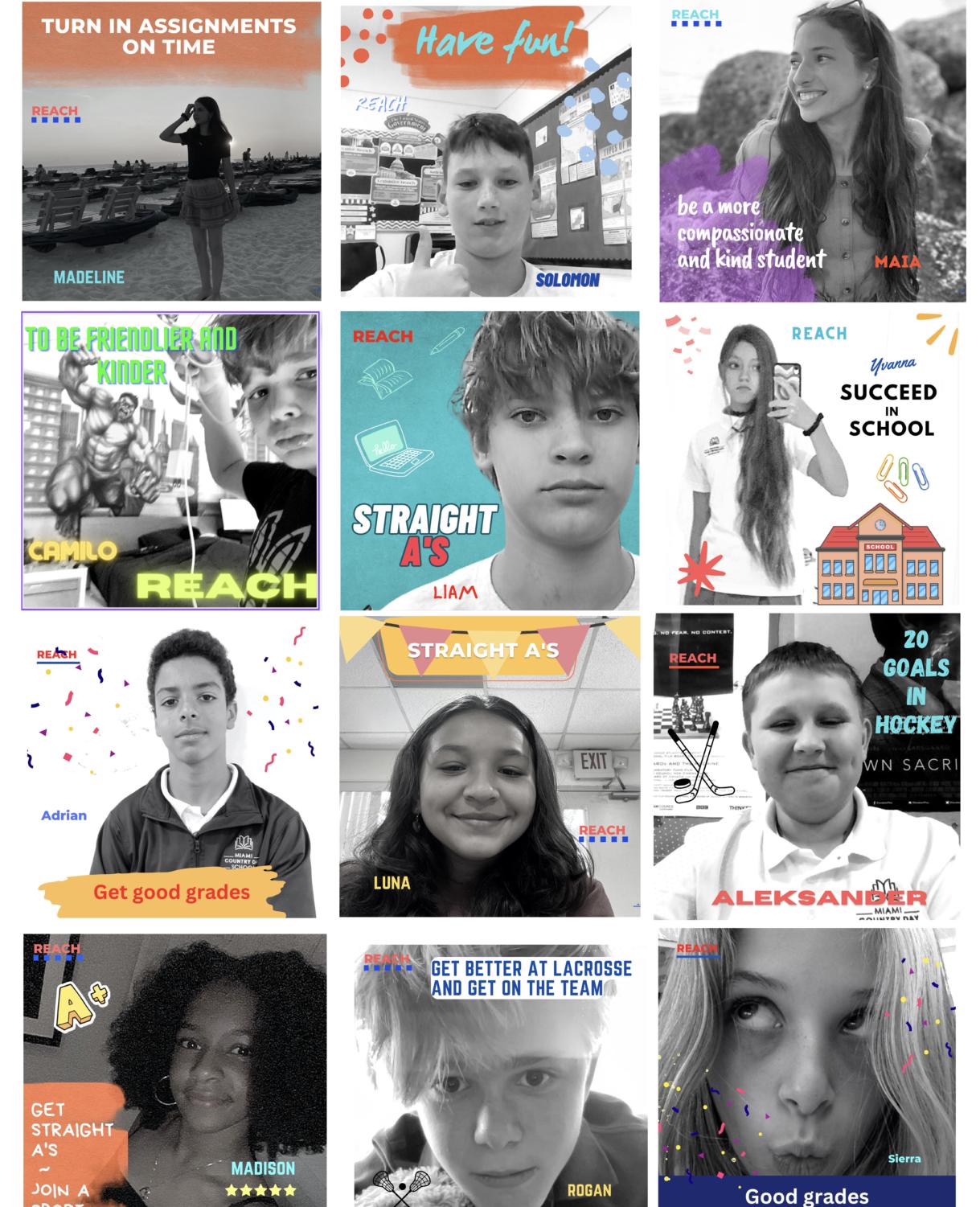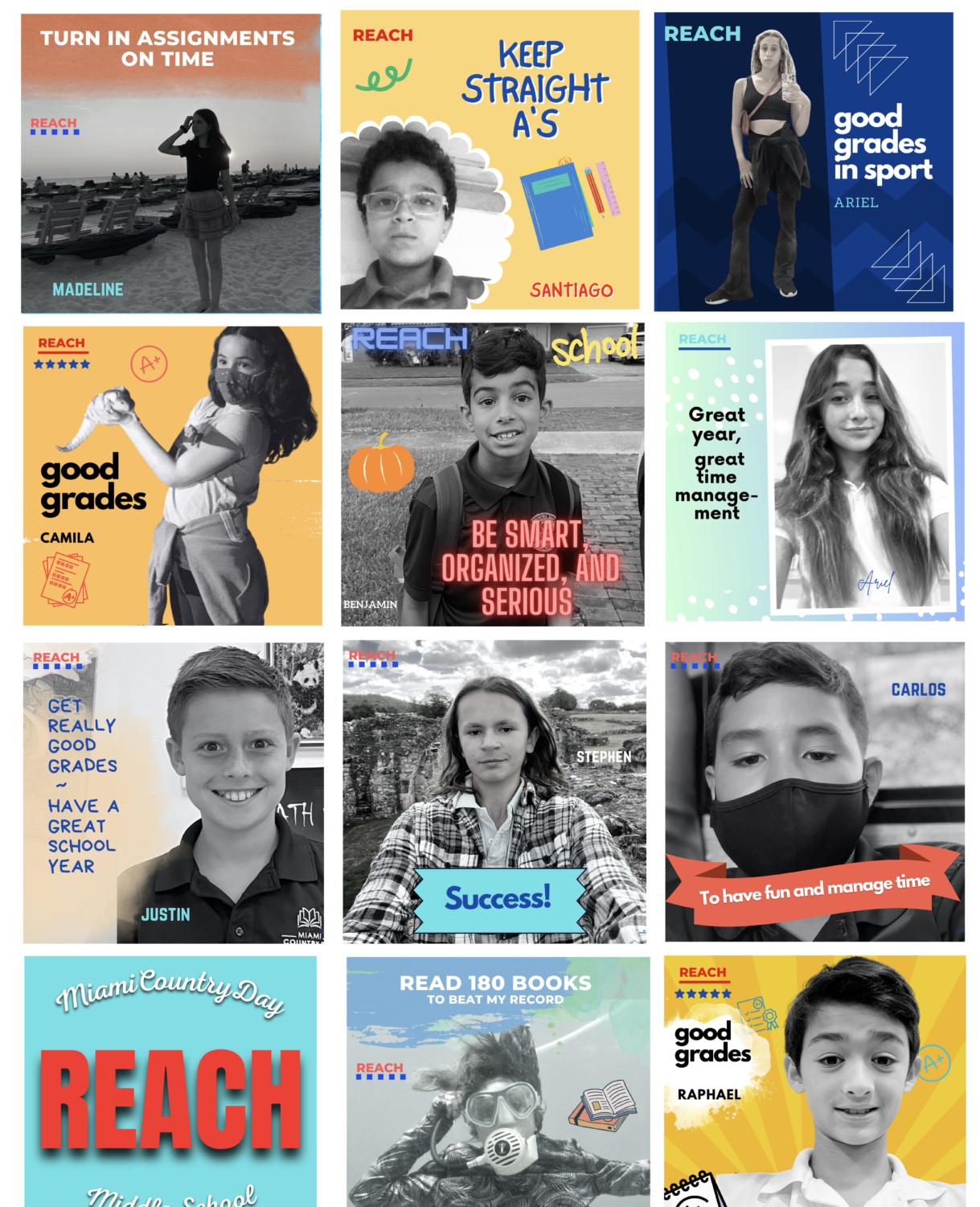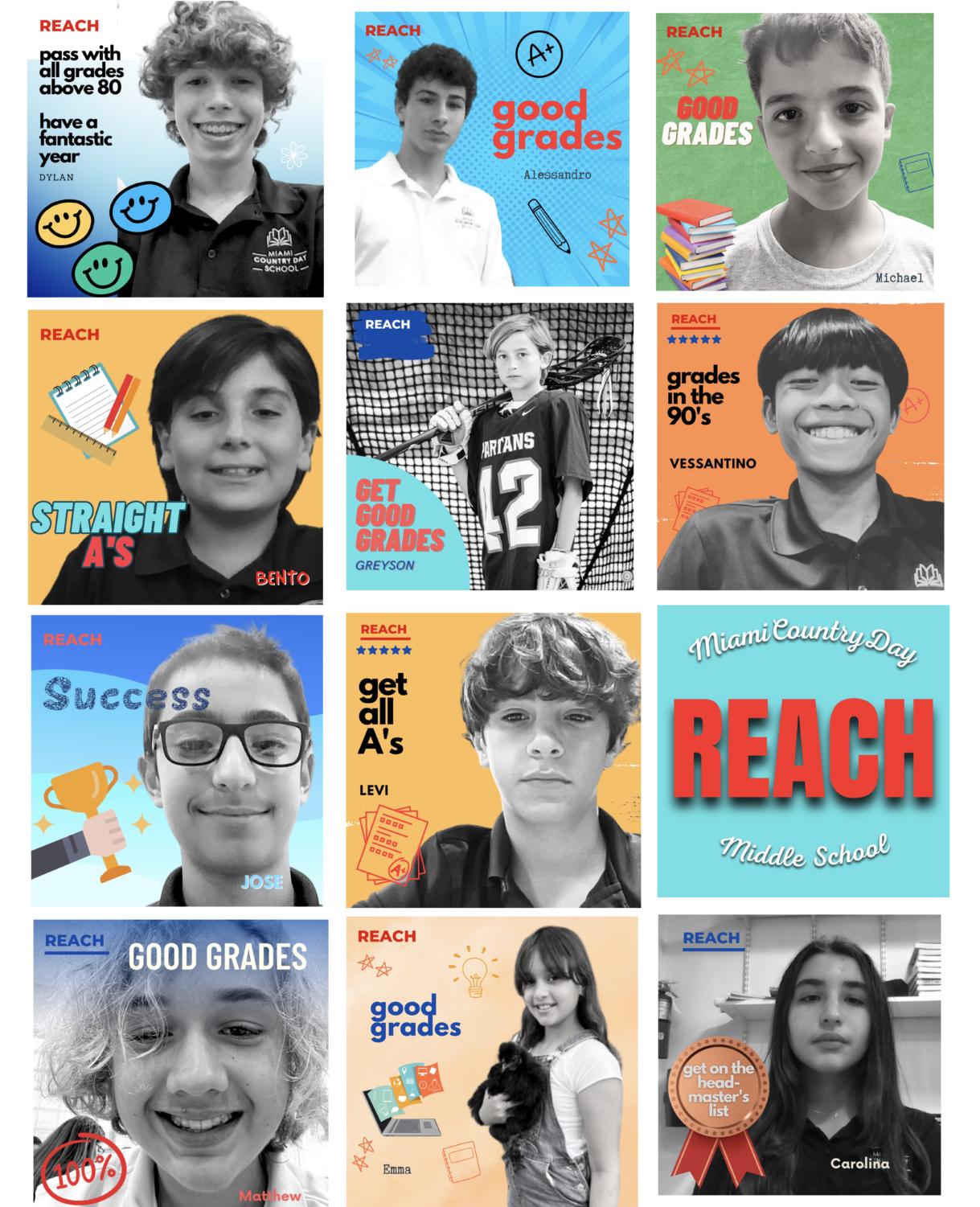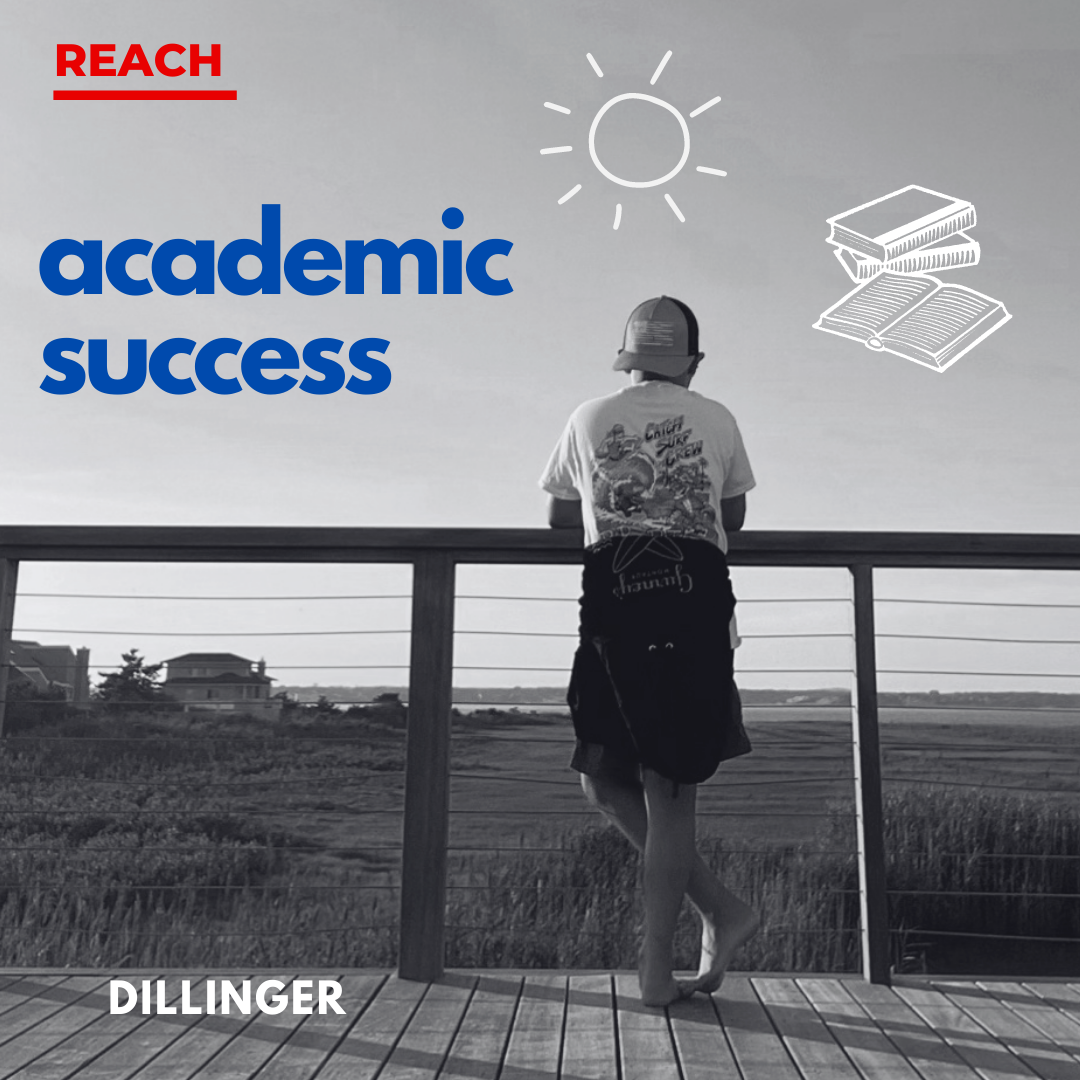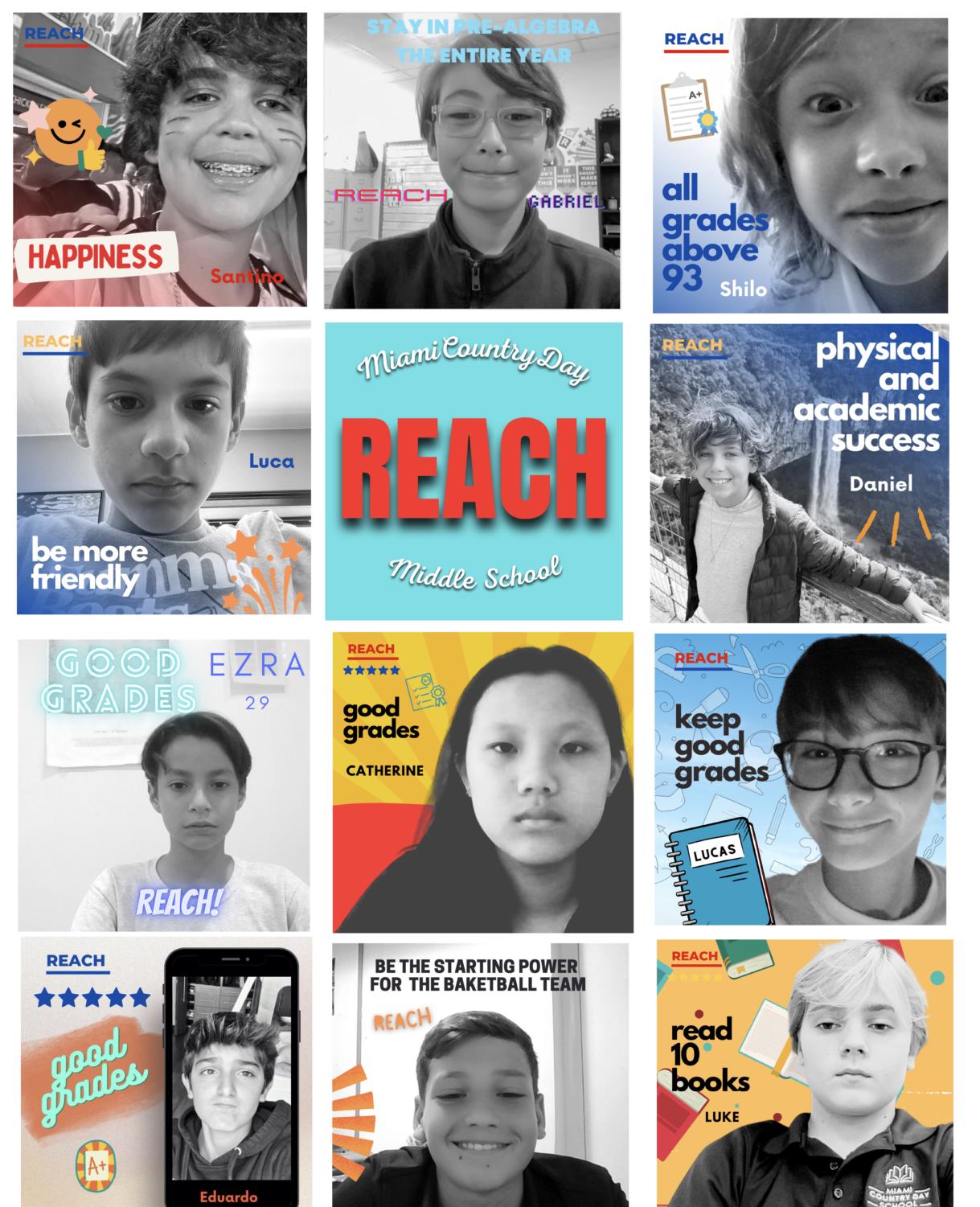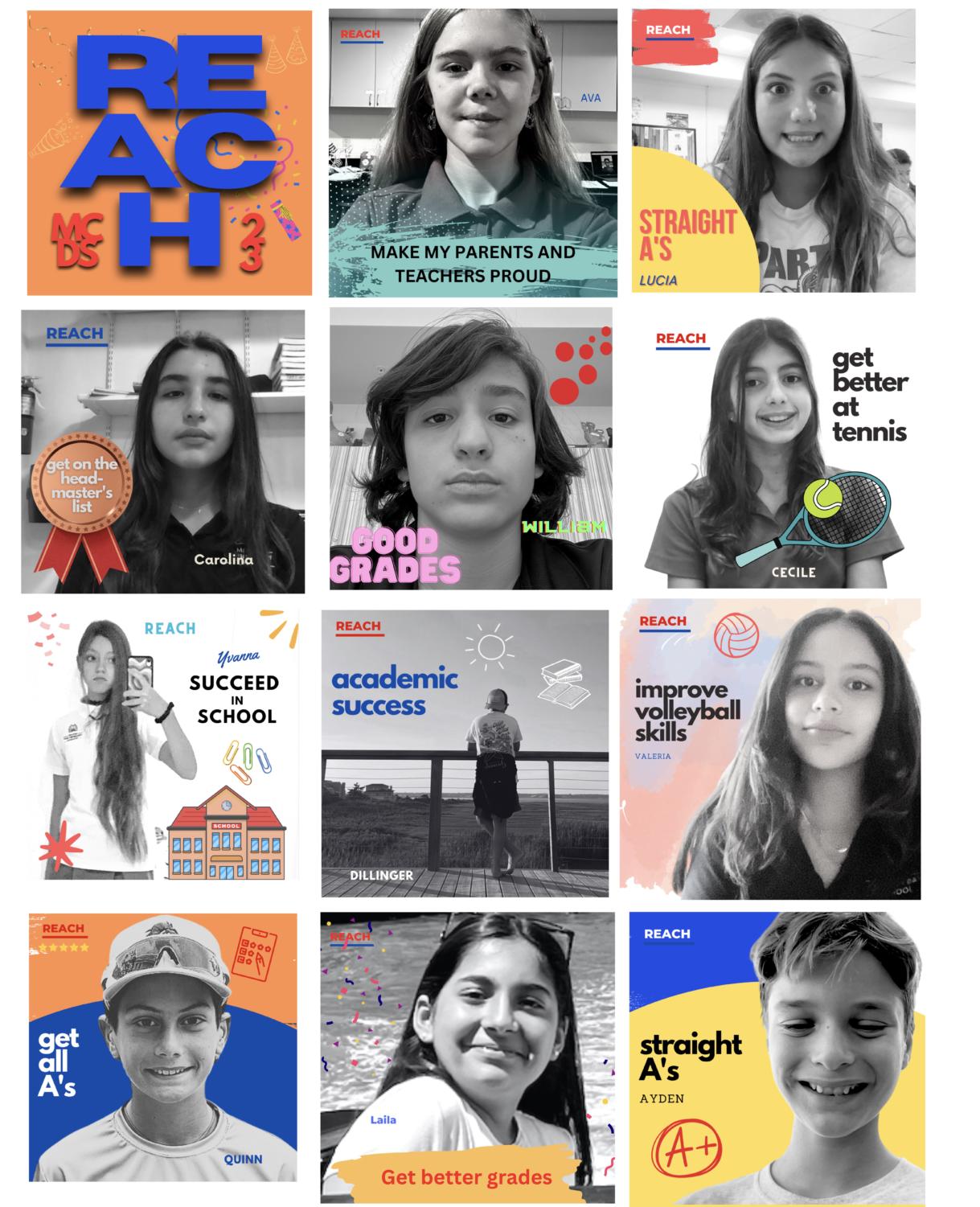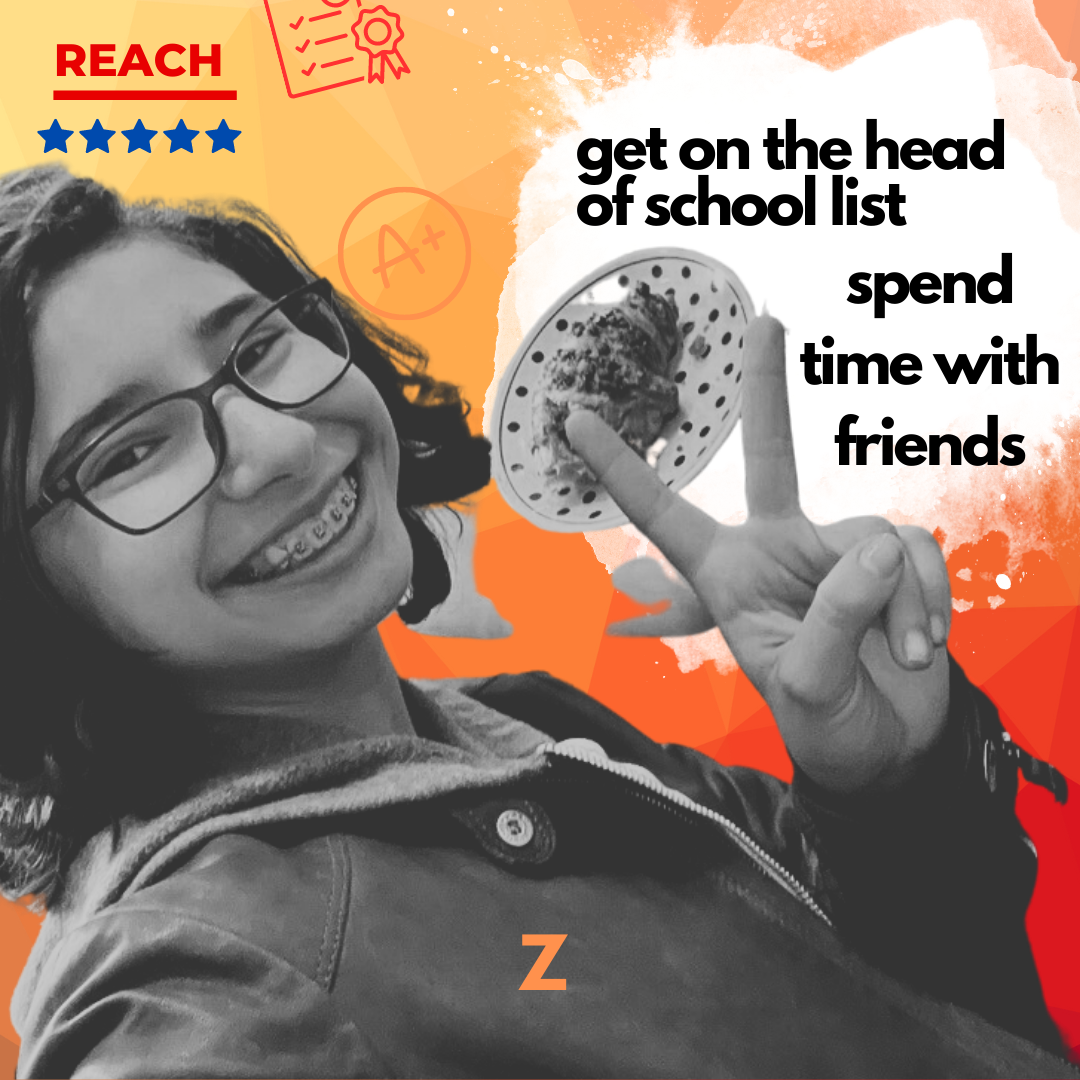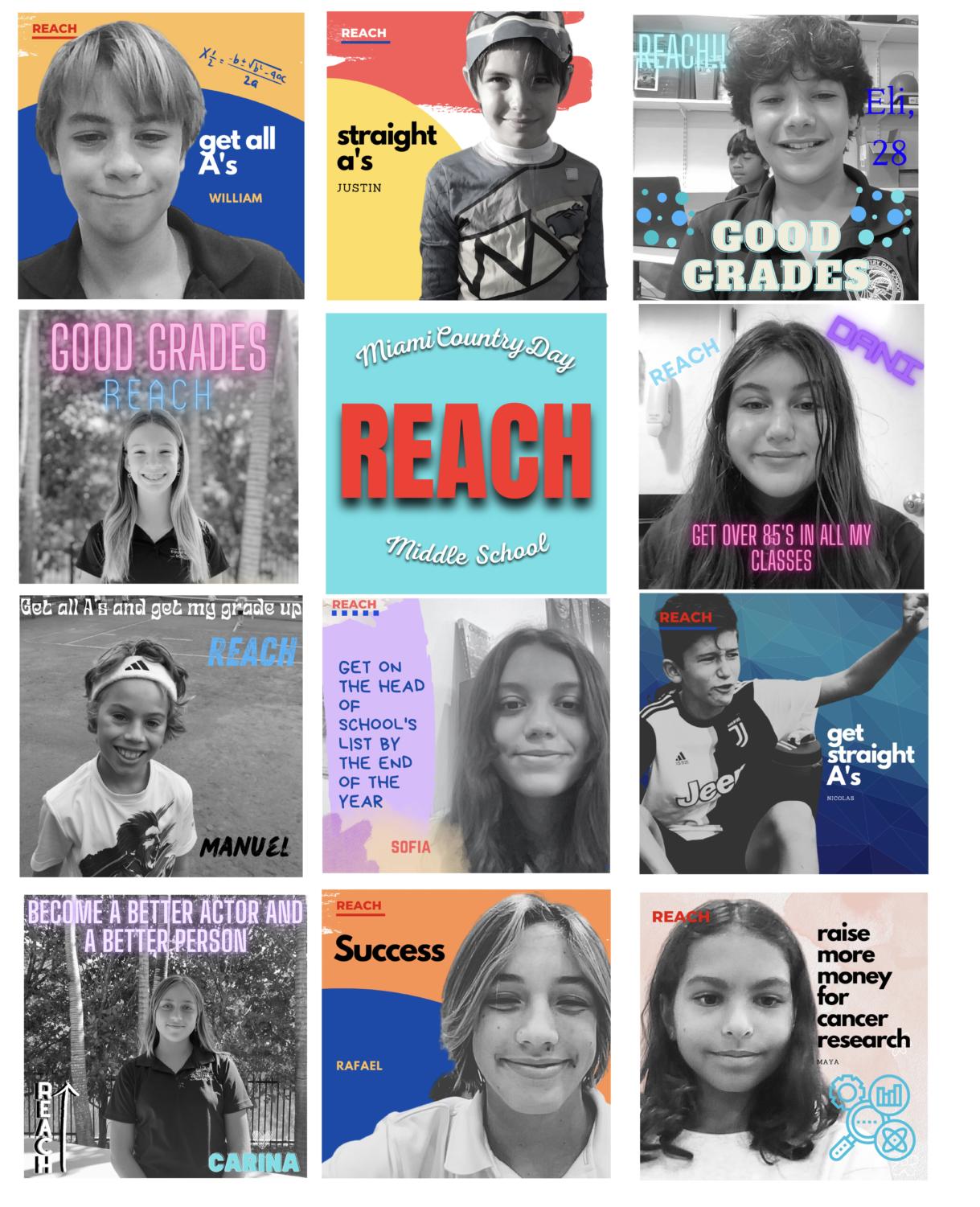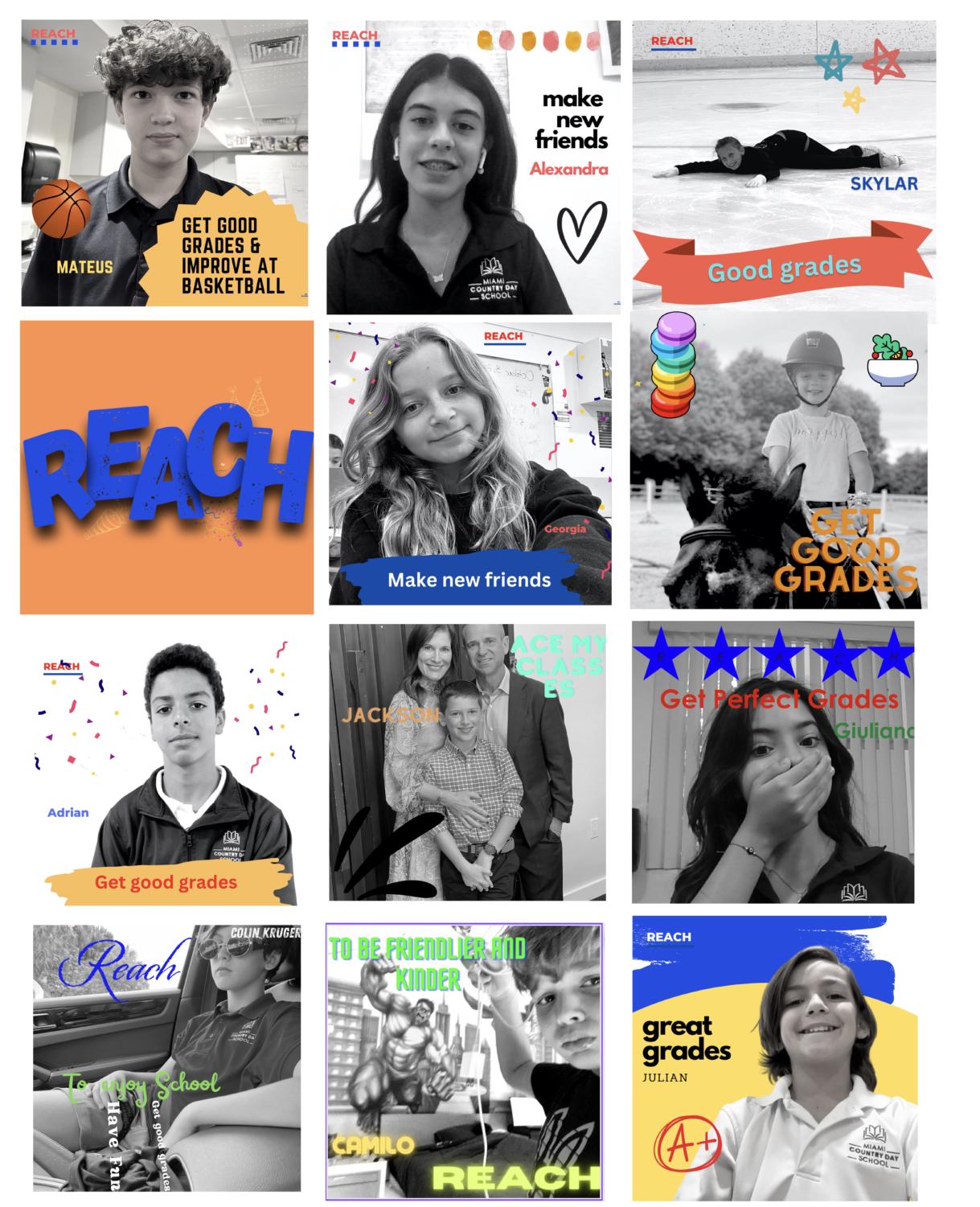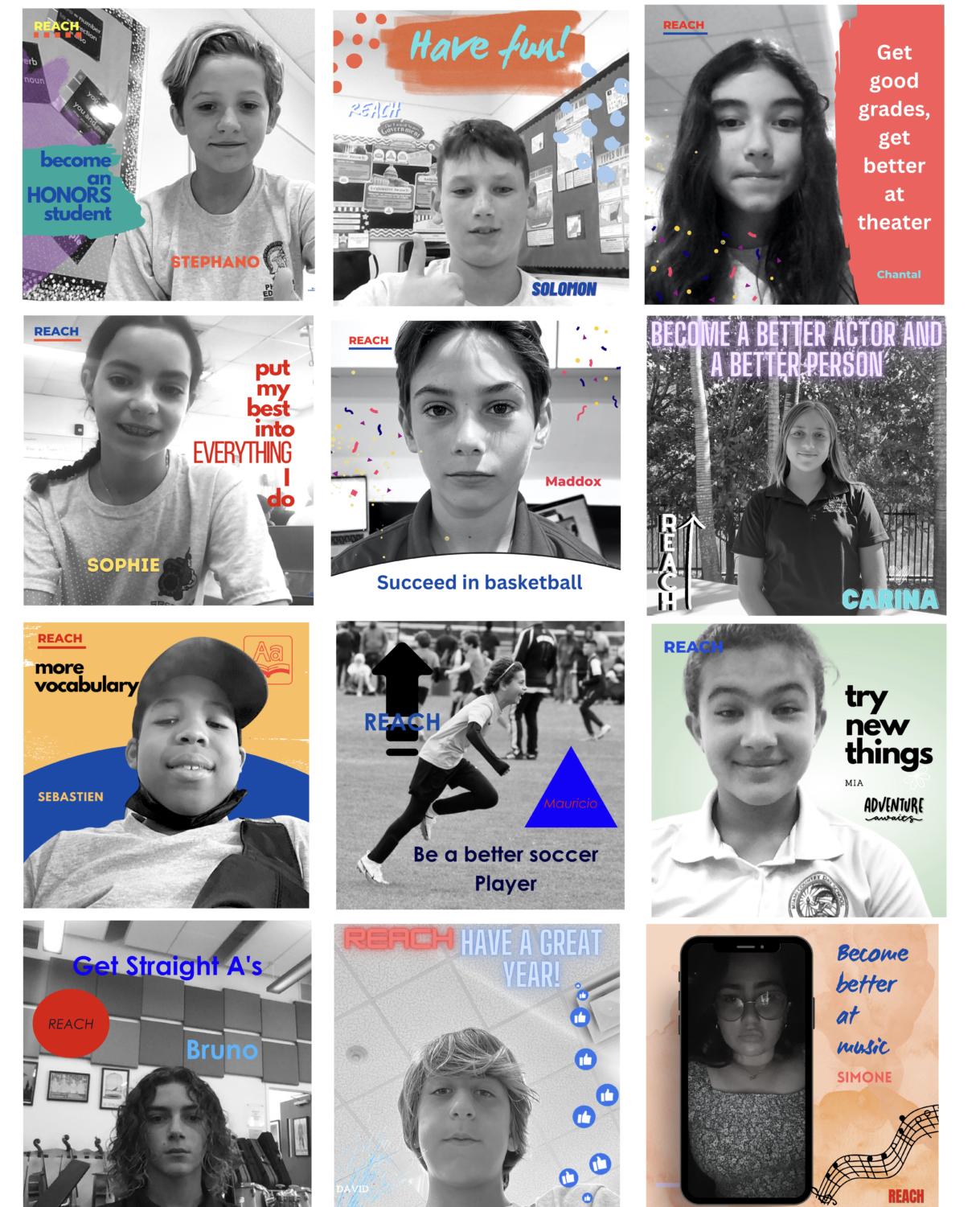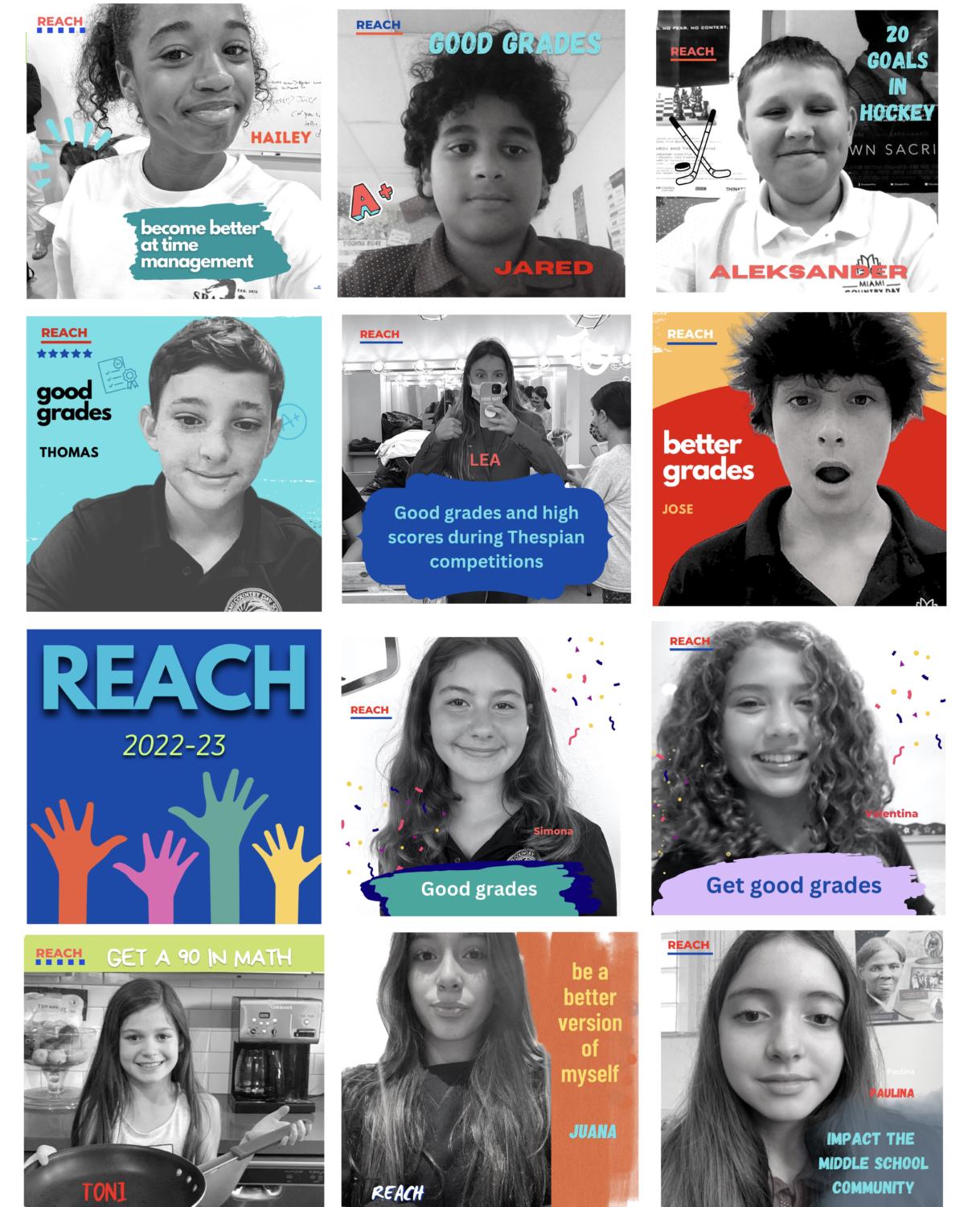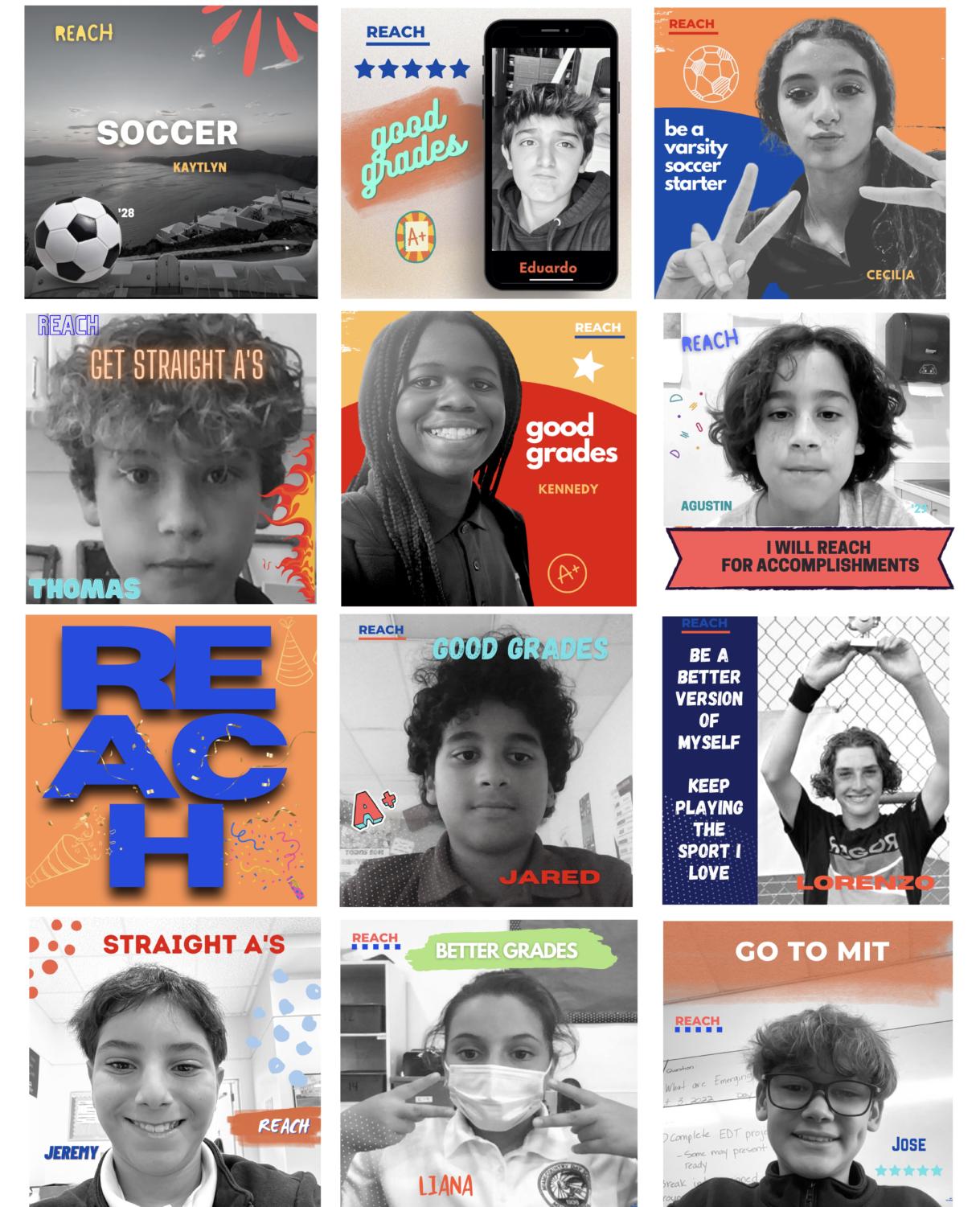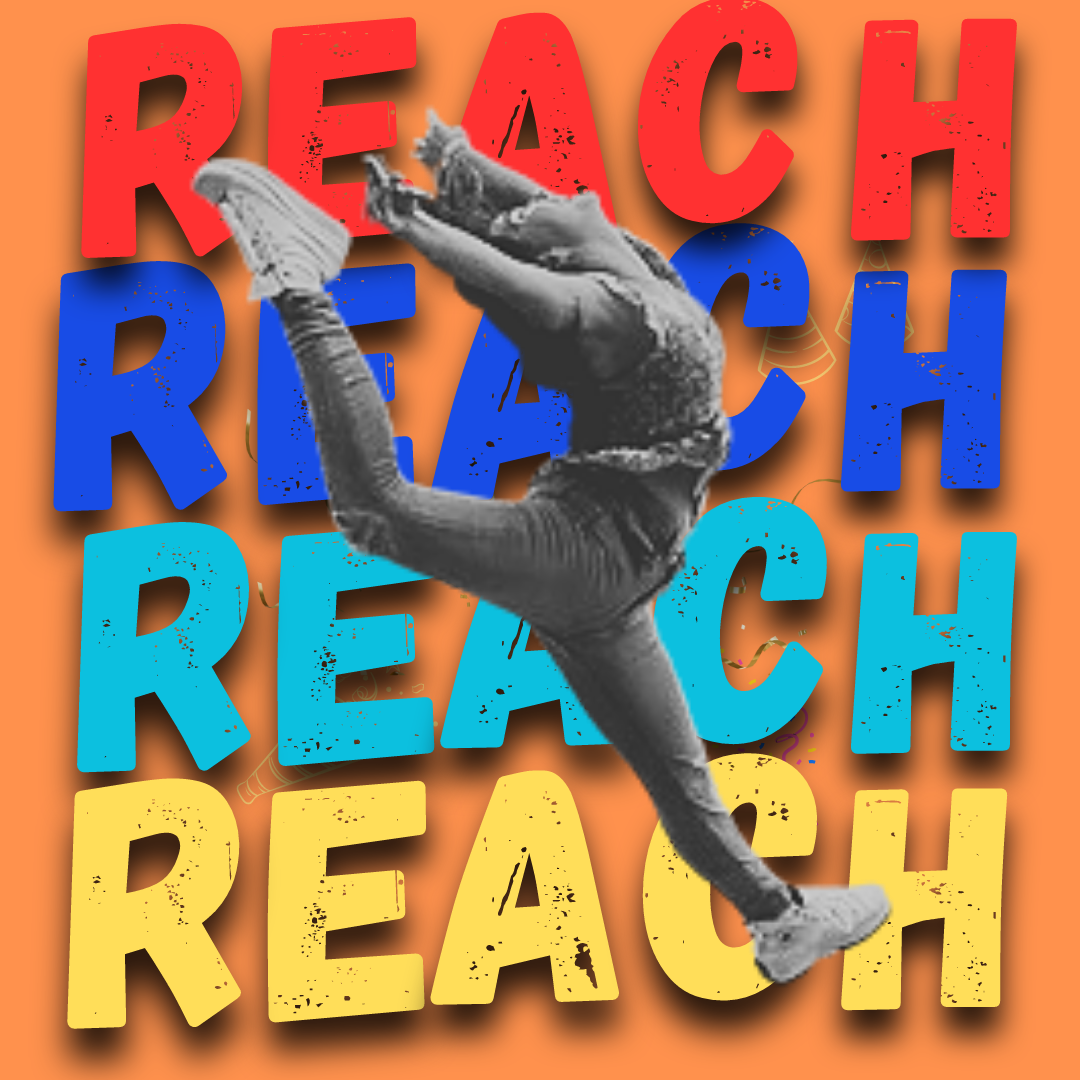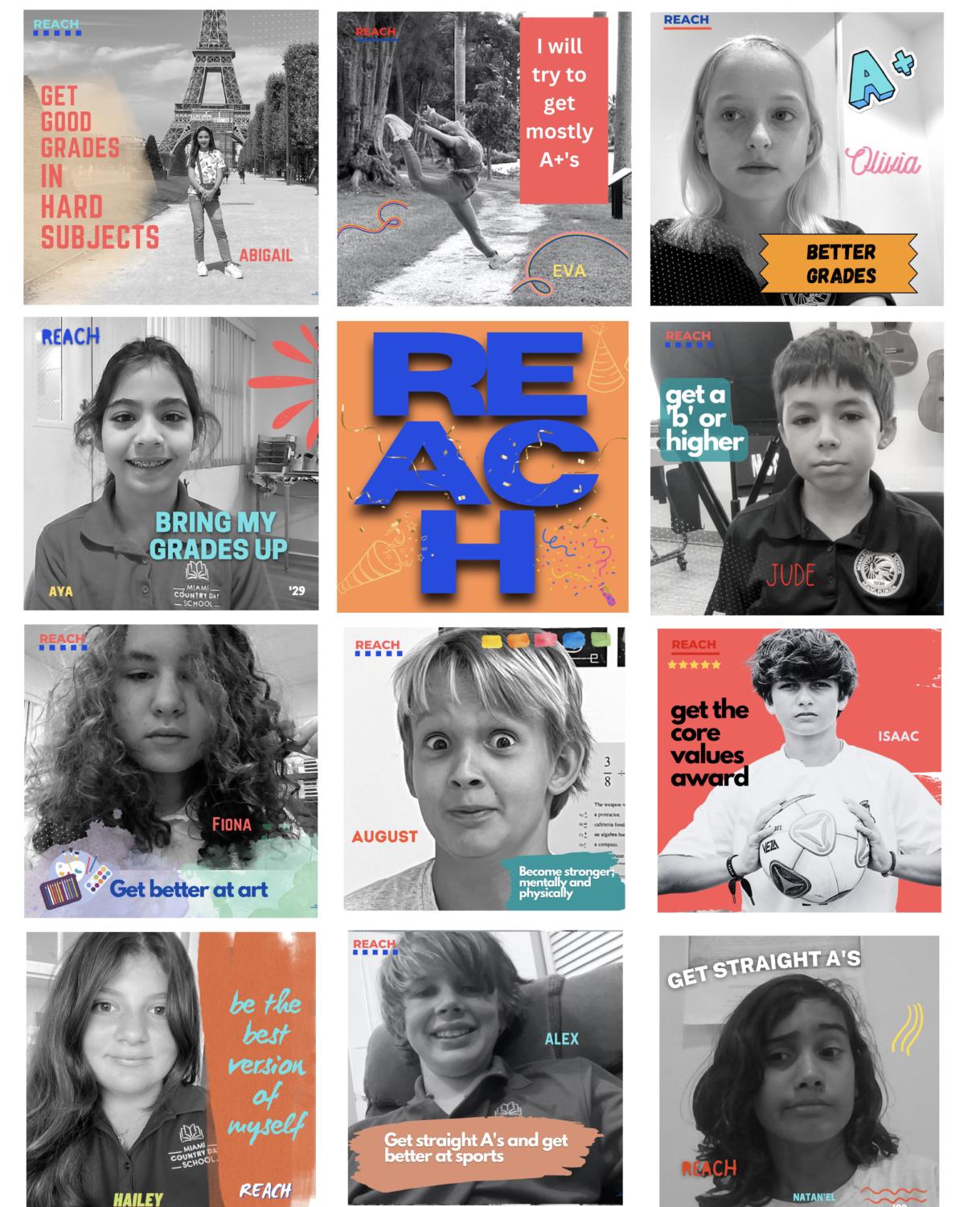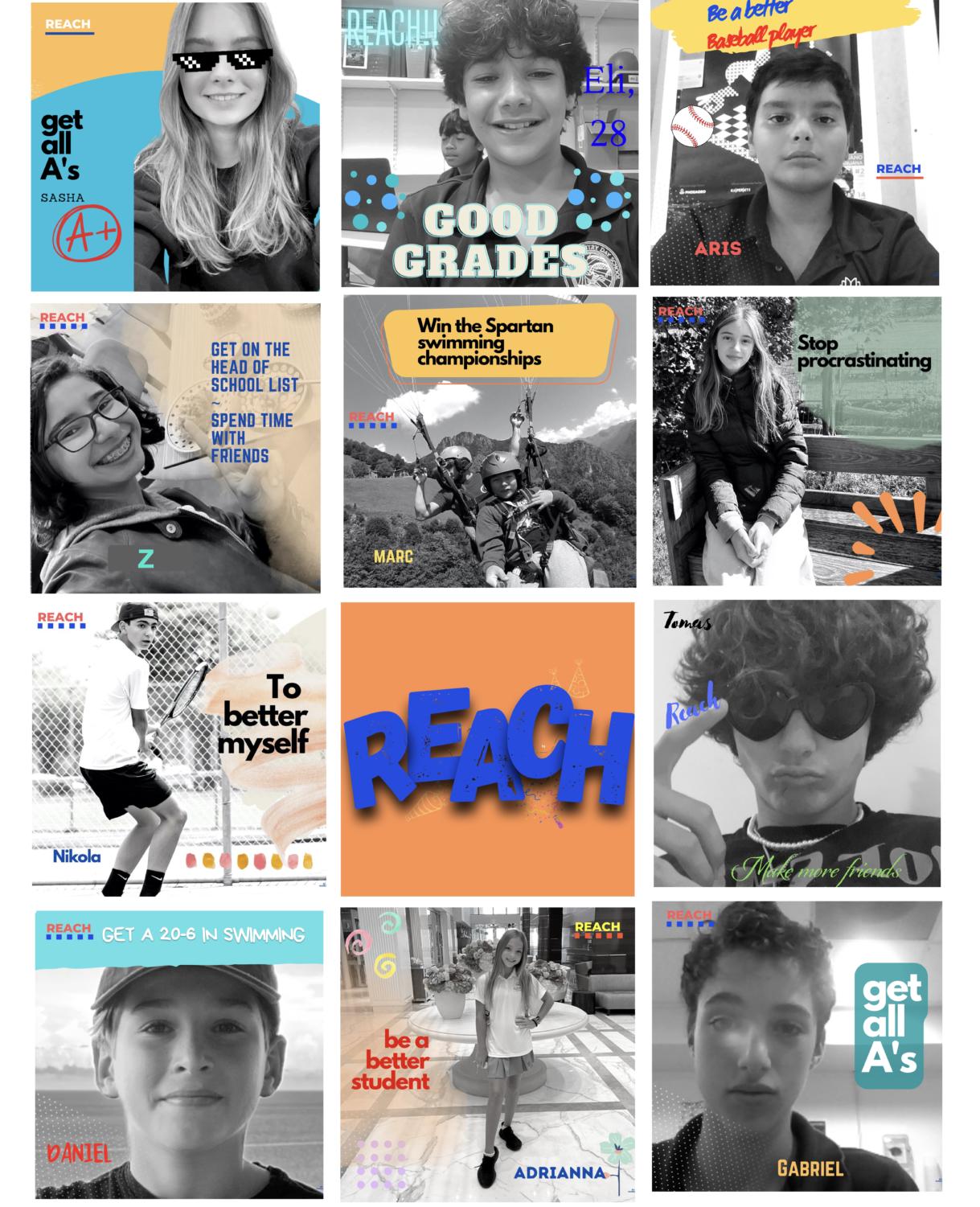 If you would like to participate, please fill out this request.  Please read and follow the specifications for the images: no thumbnails, baby photos, filtered photos.
Credits for graphics:
Ariel Borer
Gabriela Borda
Chloe Boyd
Yvanna Corti
Henrique Da Fonte
Beckett Growney
Luke Massoud
Jeremy Samek
Pierson Sams