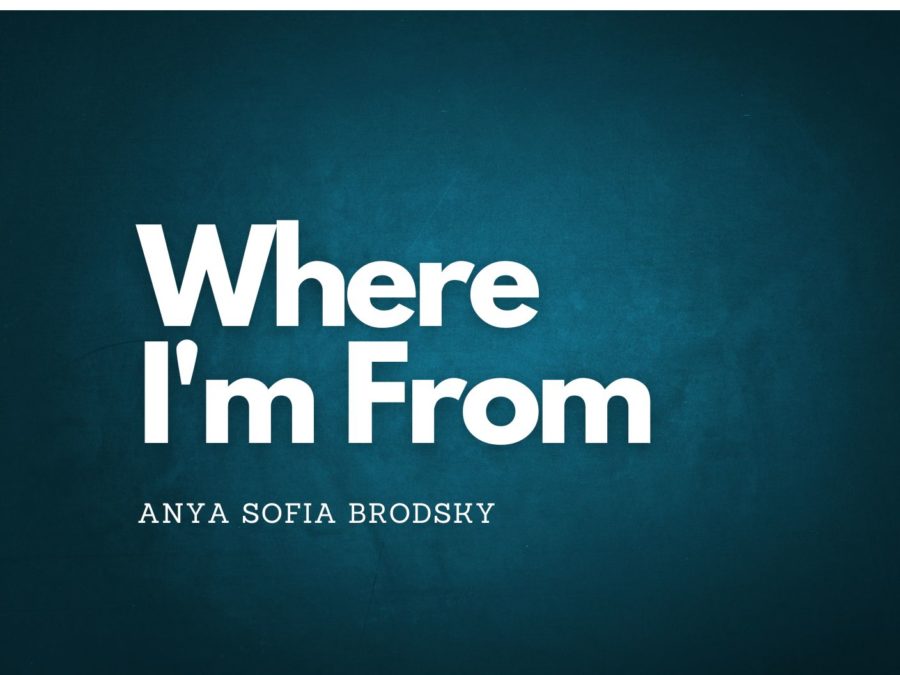 Where I'm From
My roots are in the lowest souths and the highest norths,
From poverty and prosperity,
From the intertwined paths traveled by two beautiful souls.
I am from pinkies risen high and smart posture,
From tea time and tiny triangle sandwiches,
From crisps and chips and rubbish and colour.
I am from a place of llamas and cholas,
From salt-filled lands, and white lakes not of snow,
From the city that gazes down on the cotton-covered skies, and befriends the stars.
I am from a line of Jews whose spirit lives on in their descendants,
My grandparents, Ankie and Salek, a few of many scattered birds carried by the wind,
Who fled from their homes creating the diaspora.
I am from the buoyant city of the big apple,
The city that never sleeps,
A city with an abundance of dynamic individuals, seeking possibility and achievement.
I am from the foul-smelling, littered tracks, that lay beneath the rugged surface of the Earth,
From the deafening sirens blaring beneath the fulgent night sky,
From the gleaming halo standing tall on its post, showering the streets with its brilliance.
I am from the luminous flames dancing in the twilight,
From the Tanakh recited on the holy sabbath day,
From the mouthwatering and delicious, deftly braided loaves, infused with love and affection.
I am from a submerged world, teaming with scampering aquatic life,
A world of winged dolphins soaring through dazzling waters,
And crawling fish racing for supremacy over their domain.
I am from all the bittersweet moments and joyous moments,
The moments that have rooted and molded me into who I am,